Radio and Television Appearances
David W. Langley has appeared on a number of radio and television segments during the past several years.
Television Appearances: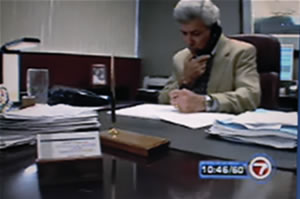 Help Me Howard – Dave Langley was featured on the consumer advocate program Help Me Howard on WSVN, Channel 7, Miami when he assisted a young woman injured in a Winn-Dixie store. Prior counsel abandoned the case after Winn-Dixie filed for Chapter 11. Howard Finkelstein put the client in contact with Dave Langley who assisted the consumer with her case.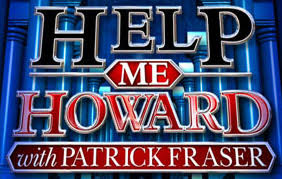 David appeared again in a segment on deficiency judgments by Channel 7 Help Me Howard investigator Patrick Fraser. David is a regular contributor to the program content on bankruptcy issues. See the full segments on YouTube.
NBC 6's Michael Williams – Dave Langley was interviewed by Michael Williams on WTVJ Channel 6 in Miami on April 20, 2005, the day President Bush signed the new bankruptcy laws into effect. The segment aired on the evening news and concerned the impact of the new bankruptcy provisions on the average consumer.
Radio Interviews:
WEXY-AM 1520 Fort Lauderdale, Florida – "Keepin' It Real" morning talk show with Remona Rey and Kimberly Mundell, March 23, 2004.
WGMX-FM 94.9 -The Monica Stanny Show, Marathon, Florida, January 4, 2005.
WQCS-FM 88.9 Fort Pierce – Jill Roberts Talk Show January 25, 2005.
WFLF-AM 540 Orlando, Florida – The Smith and Riley Show with Reagan Smith and Dave Riley January 26, 2005.
Video and Print Media:
David W. Langley has also served as an expert on bankruptcy matters for the filming of a video DVD on legal issues and is regularly interviewed by the Sun-Sentinel for articles on bankruptcy issues. David was recently quoted on CNN Money in an article on bankruptcy filings by doctors.
Member: Florida Bar, Federal Trial Bar, Southern District of Florida, Bankruptcy Bar Association, Broward Bar Association, National Association of Consumer Bankruptcy Attorneys, American Bankruptcy Institute, Leadership Broward Foundation.